9th International Workshop on "Spinel Nitrides and Related Materials"
2018/09/02
The 9th International Workshop on "Spinel Nitrides and Related Materials", organized by Prof. Dr. Ralf Riedel together with PD Dr.Leonore Wiehl and Dr. Shrikant Bhat, took place from September 2th to 7th, 2018 in Rüdesheim/Rhine.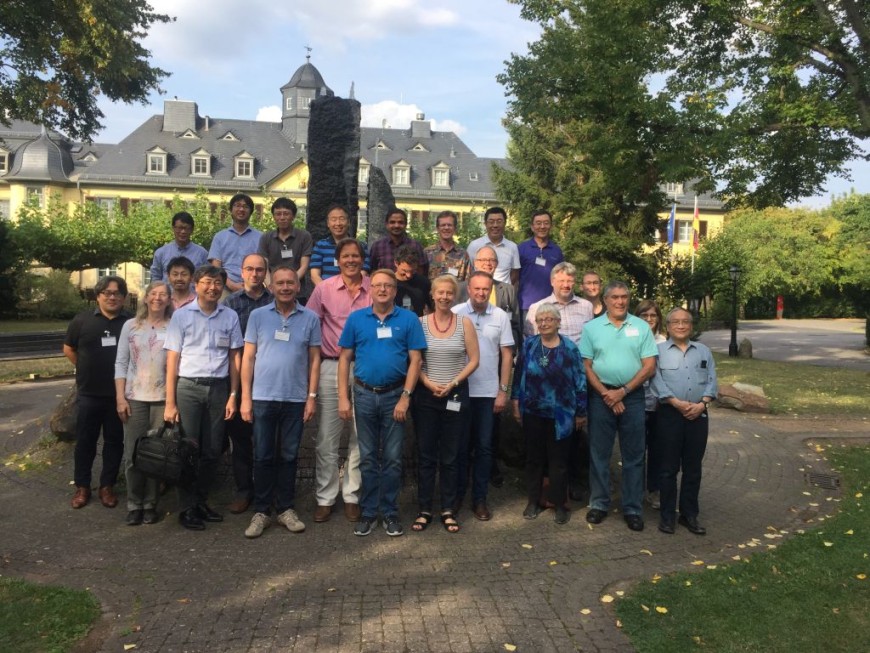 30 scientists from Japan, China, Canada, USA, France, Spain, and Germany presented and discussed their newest results on nitride-based multifunctional materials for technical applications, especially hard materials, energy materials, or catalysts. The topics covered synthesis routes, processing, characterization using various experimental methods, and theoretical modeling for the prediction of structure and properties of new materials.
The workshop was supported by the DFG, the FCI and the PMP.