The Hessian Minister for Digital Strategy Prof. Kristina Sinemus and Development visits BAMP!
2019/08/02
The Hessian Minister for Digital Strategy and Development Prof. Kristina Sinemus visited the TU Darmstadt together with several members of the Hessian Parliament to inform herself about the interdisciplinary LOEWE project BAMP! Prof. Schabel, Prof. Schneider and Prof. Auslender gave the interested members of the state parliament an exciting overview of the BAMP! paper construction project, which is supported by the state of Hesse.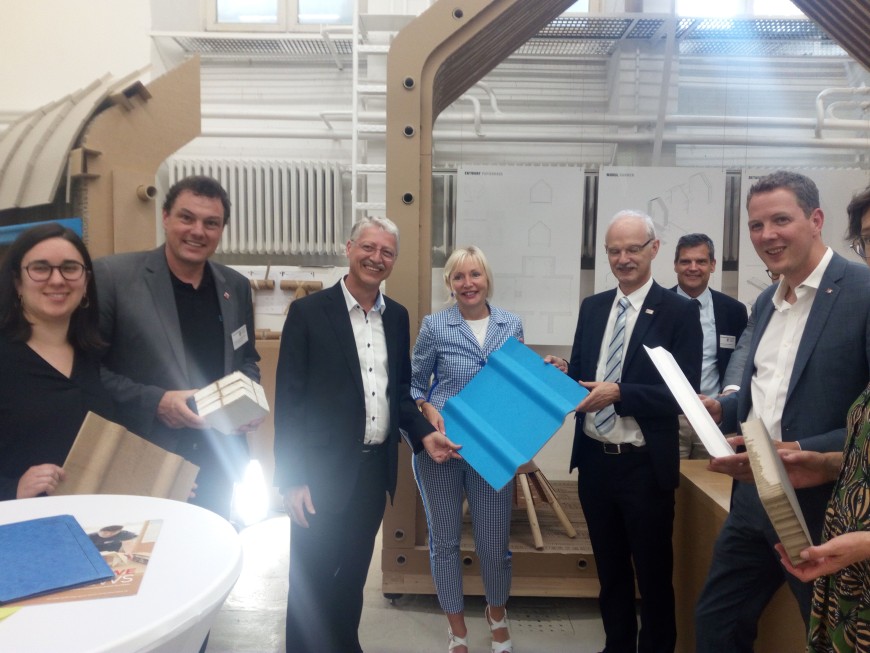 The focus, promoted by the LOEWE program of the state of Hesse, is intended to contribute in the long term to systematically opening up the advantages of paper as a material for the construction industry and to establishing conditions for a new economic field with an internationally visible focus in Hesse and to anchor it in the long term at the participating universities and colleges.