Thermag 2018 – International conference on caloric cooling
2018/12/01
Thermag VIII took place in Darmstadt and was organized by the functional materials group.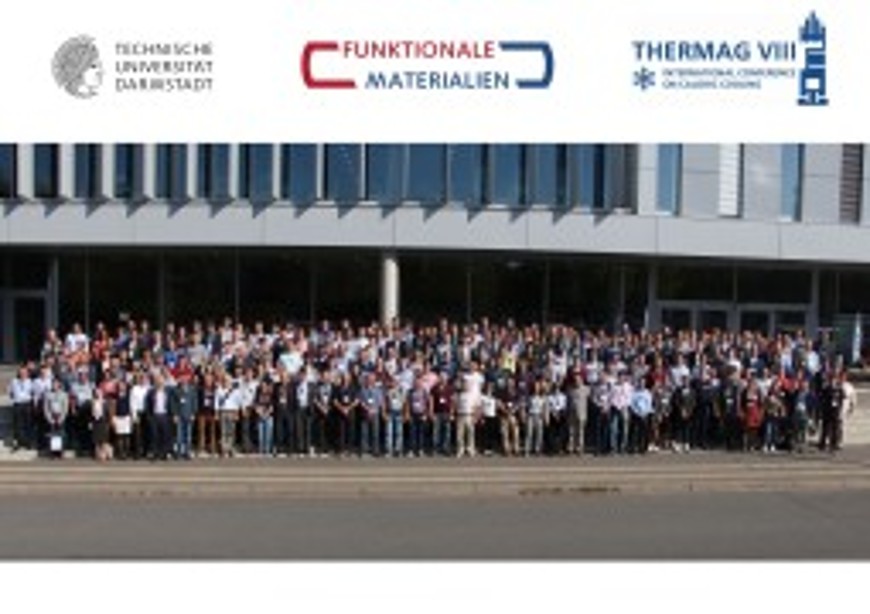 267 experts from 24 different countries visited the conference to exchange their recent research results and discuss the future of the field. The topics covered in the conference were extended for the first time from magnetocaloric refrigeration at room temperature to cover all the different caloric effects that are able to provide cooling at different temperatures.
The next Thermag conference will be held 2020 in College Park (Maryland), USA.