WE-Heraeus-Seminar on 'Materials Development for Automotive Propulsion'
2018/06/02
Ulrike Kramm, Christina Birkel and Bai-Xiang Xu organized the 680th WE-Heraeus-Seminar on 'Materials Development for Automotive Propulsion' that took place in Bad Honnef from Oct 14th to Oct 17th 2018.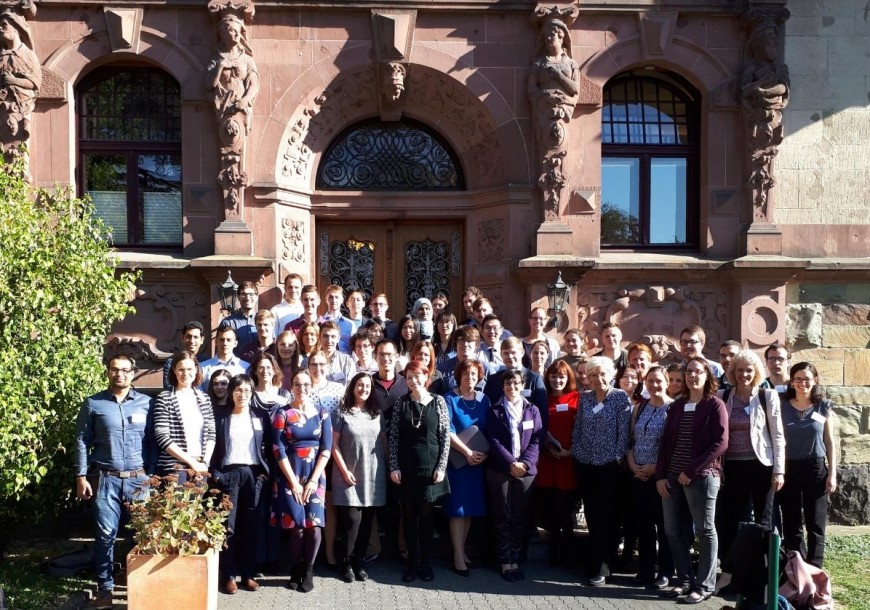 About 60 scientists with physics, materials science, chemistry and engineering background came together to talk about materials challenges in battery, catalysis and syn-fuel research. Particularly unusual was the large number of female scientists that accounted for > 50 % of the participants, which was realized by providing flexible child care options.
The overall seminar was financed by the WE-Heraeus foundation that also offered great support for the organisation of the meeting. During the seminar, a discussion table was sponsored by the PMP profile area with the focus on career perspectives, work life balance and similarities/differences in scientific careers in- or outside Germany.